Email & Kontakt Daten
CCI MANAGEMENT

Corporate Consulting & Interim
Management GmbH
Franz Günther
Managing Partner

Angerfeldstraße 8b
D-82205 Gilching (Munich), Germany
| | |
| --- | --- |
| | franz.guenther2 |
Fone: +49 (0) 81 05 / 37 97 37
Fax: +49 (0) 81 05 / 37 97 38
e-mail: ccim@ccim.de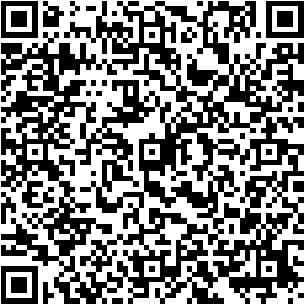 NEWS
NEWS & BUSINESS OPPORTUNITIES
GLOBALSCOPE International M&A Advisors Update
CCI MANAGEMENT Press Release, November 22, 2022
GLOBALSCOPE PARTNERS LTD. gathered in Bangkok for their Fall 2022 International Conference, celebrating continued network growth and more than €17.5 Billion in transactions, year-to-date.
Globalscope Partners, a worldwide network of independent investment banking firms focused on M&A, was hosted for a four-day conference by member firm AWR Lloyd, Bangkok. AWR Lloyd has a 22-year track record providing M&A and strategy consulting services to clients across the Indo-Pacific region from the Middle East, through South and Southeast Asia.
During the event, members collaborated on more than 100 M&A opportunities in their cumulative worldwide pipelines, shared best practices for professional development, and held forums on trends and current industry landscapes from leading internal sector experts. This Fall's conference provided the Globalscope network an opportunity to strengthen connections with Southeast Asia, which inspires greater cross-border collaboration, trade, and investment.
John R. Sloan, Globalscope President, welcomed the group to the semi-annual event. "These conferences provide our members the ability to leverage the strength of our network, accessing a global marketplace of potential investment partners that match their clients' transaction opportunities." said Sloan. "It also provides opportunities for individual member firms to learn new and better ways to enhance their services from fellow experts. This camaraderie and openness, drives us to each have tier-one professional services, delivering greater benefit to our clients."
Globalscope celebrated continuing growth in its membership with Seedset Advisory, (Malaysia) being invited to join, as well as the approval of new member InCredMAPE, (India) a merger of previous member MAPE with InCredCapital.
The next Globalscope conference is scheduled for April 2023, in Buenos Aires and will be hosted by member firm FICUS Advisory.
-END-
ABOUT GLOBALSCOPE PARTNERS Globalscope is a family of 55 independent investment banking firms, with more than 400 highly qualified investment bankers located in 48 countries worldwide. With more than 30 years of global M&A experience, Globalscope partners work in close partnership with clients to make their business dreams a reality. More than 10, 000 satisfied clients, from across all industry sectors, have benefited from our extensive knowledge of international capital markets and investors. Globalscope members are located across the world in Argentina, Australia, Belgium, Brazil, Bulgaria, Canada, China, Colombia, Croatia, Czech Republic, Denmark, Finland, France, Georgia, Germany, Greece, Guyana, Honduras, Hong Kong, Hungary, India, Indonesia, Israel, Italy, Japan, Korea, Luxembourg, Malaysia, Mexico, Oman, Panama, Poland, Portugal, Romania, Serbia, Singapore, Spain, Sweden, Switzerland, the Netherlands, Thailand, Turkey, UK, Ukraine, Uruguay, USA, and Vietnam.
GLOBALSCOPE CORE VALUES Camaraderie & Openness | Relentless Entrepreneurialism | Tier One Brand
Franz X. Guenther
CCI MANAGEMENT
++49 8105 379737
ccim@ccim.de
Call or email us

KONTAKT
Corporate Consulting & Interim
Management GmbH
Franz Günther
Geschäftsführender Gesellschafter

Angerfeldstraße 8b
D-82205 Gilching (München)
| | |
| --- | --- |
| | franz.guenther2 |
Fone: +49 (0) 81 05 / 37 97 37
Fax: +49 (0) 81 05 / 37 97 38
e-mail: ccim@ccim.de